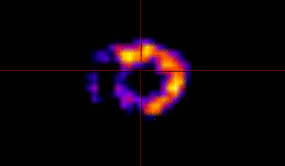 IMAVITA S.A.S., an innovating technology company providing services in preclinical models of human pathologies associated with imaging and image analysis, announces its participation in the collaborative project Pi-R2 / Innovative Technical Platform for Radiochemistry and Radiopharmacy of Fluor-18.
This 3-year project will focus on the fields of oncology, cardiovascular and neurology, for which 4 work teams have been created:
1/ Synthesis, purification and structural analysis of radiolabelling precursors with Fluor 18 and development of various syntheses of radio-fluorinated molecules,
2/ Production of radiolabelled molecules for injection in pre-clinical models,
3/ Development and implementation of animal pathological models, PET/CT imaging and quantitative analysis of imaging data for therapeutic targeting validation,
4/ Production in pharmaceutical quality and use of radiolabelled products in clinical trials
IMAVITA will actively participate in this project by providing technical and scientific expertise and relevant preclinical models of cancer, atherosclerosis and Alzheimer's disease.
This project will allow IMAVITA to develop new animal models, access custom and innovative radio tagging skills, explore existing preclinical models in PET/CT imaging and develop new translational services in preclinical and clinical imaging.
Partners participating in the Pi-R2 project:
ToNIC (Toulouse NeuroImaging Center) http://tonic.inserm.fr
Zionexa https://www.zionexa.com/
LCC CNRS https://www.lcc-toulouse.fr/
CREFRE https://www.iuct-oncopole.fr/le-crefre
CRCT https://www.crct-inserm.fr/
I2MC http://www.i2mc.inserm.fr/
Imavita http://imavita.com